Deciding to transition to assisted living can be challenging, whether it's for yourself or a loved one. Identifying the right time to make the change is crucial to ensure seniors have the proper support in their daily routine, enhancing their quality of life.
Indicators and lifestyle changes can show that assisted living is the best option for a senior. It's important to recognize these signs and make the necessary changes. Assisted living can benefit both the senior and their caregivers.
We'll explore the signs that indicate it may be the right choice. To ease your decision-making process, consider scheduling a tour at Parsons House Cypress.
Measuring Daily Behaviors
Essential activities like getting out of bed and cooking are often taken for granted by younger individuals with good health. However, these routine tasks can become challenging for seniors as they age.
Assessing a senior's daily activities is a key factor in determining if they would benefit from assisted living. Observing the daily tasks they can perform independently provides insight into their needs.
Family, friends, and neighbors may be providing support for routine tasks, but assisted living offers a secure and dependable solution. Seniors can benefit from a dedicated team of full-time caregivers, relieving the pressure on loved ones who have to balance their support with work and other responsibilities.
Evaluating a senior's ability to live independently as they age can be aided by various healthcare scales. Familiarizing yourself with these scales can help you make an informed decision about transitioning to assisted living.
Activities of Daily Living
American physician Sidney Katz developed the Index of Independence of Activities for Daily Living (ADLs). This index outlines the 6 essential activities of daily living. These activities should be measured by the ability of the individual to complete them, when evaluating a senior's capacity to live unassisted day-to-day. The activities are as follows:
Feeding: the ability to purchase or prepare food and eat regularly
Dressing: the ability to select practical clothing and put it on
Personal Hygiene: keeping up with bathing, grooming, and dental hygiene
Continence: being able to control bladder and bowel functions
Toileting: being able to get to and use a toilet appropriately, including cleaning procedures
Ambulating: the ability to get in and out of bed and move freely during the day
When a senior has difficulty doing any of these activities consistently and independently, it's time to consider a community living space.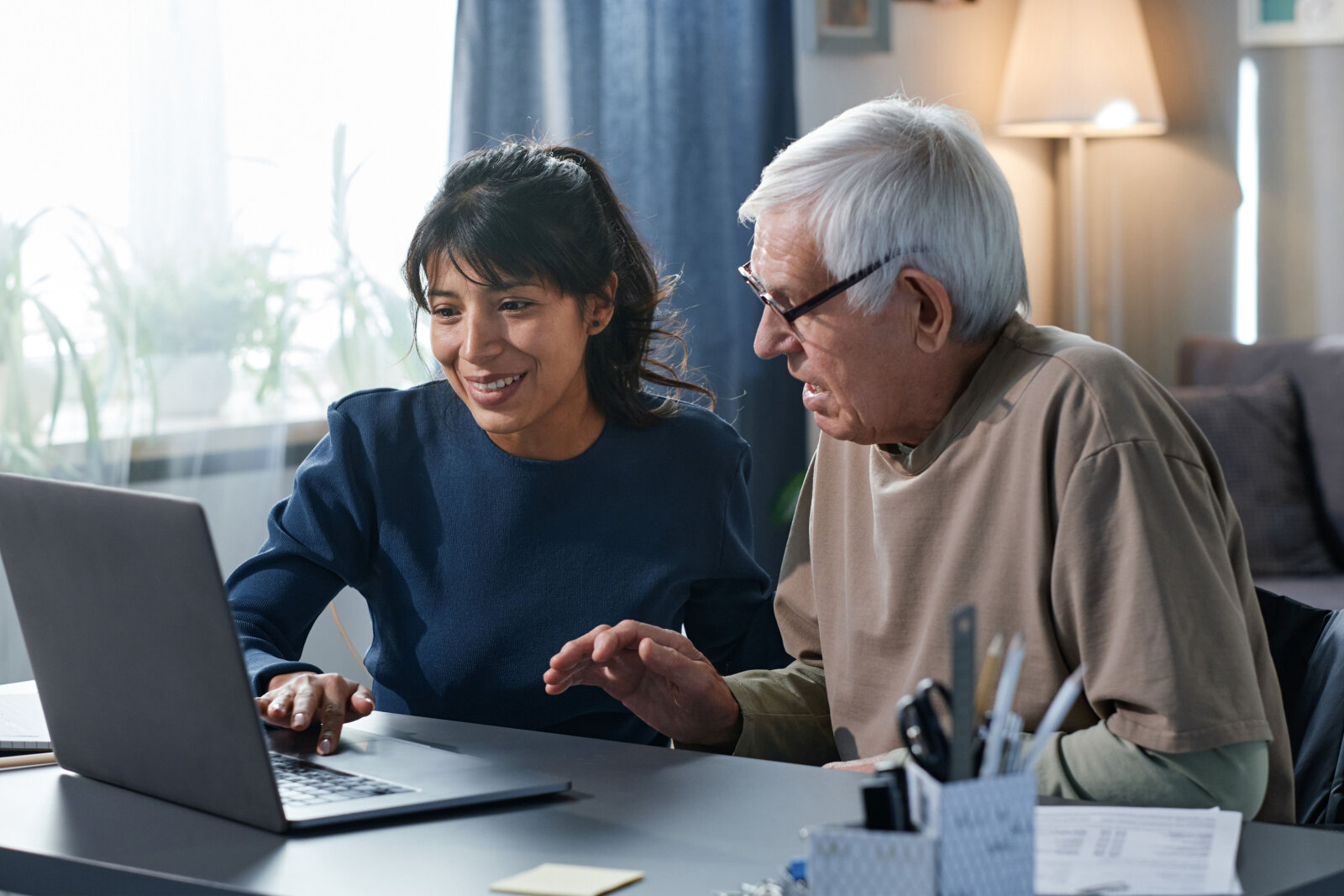 Instrumental Activities Of Daily Living
More complex actions we take each day are called Instrumental Activities of Daily Living (IADLs). These tasks are numerous and require cognitive thinking and problem-solving skills. IADLs are a practical measure of someone's ability to function independently throughout their week.
As seniors age, it's important they complete these instrumental tasks. Assisted living is an answer for people who require support to accomplish the following:
Communication: an ability to manage and use the telephone, email, and messaging apps and communicate effectively face to face.
Transportation: being able to drive or arrange alternate methods of transport to places away from the home.
Meals & Shopping: the ability to shop for groceries and prepare a meal or order food to be delivered. This includes shopping for household goods too, such as toilet paper.
Housekeeping: maintaining a home and keeping living quarters reasonably clean and tidy. Cleaning eating areas and washrooms consistently.
Managing Medications: an ability to acquire necessary medications and consistently consume them responsibly.
Financial Management: the capability to pay bills, organize finances, and manage financial assets.
Evaluating a Senior's Lifestyle
How can you tell if it's time for assisted living? Observing the senior's daily routine for ADLs may not always be possible, but evaluating their life can help determine if they can benefit from assisted living.
If you are considering assisted living for yourself or a loved one, consider answering these questions honestly. If there are changes in behavior, evaluate based on these questions during your next visit.
Is the Home Being Cared For?
Maintaining a clean home is a common responsibility for most individuals. When a senior starts neglecting basic cleaning tasks, it may indicate a need for assistance. The following signs can suggest that assisted living is necessary for maintaining a clean and hygienic living environment:
Eating areas left uncleaned (unwashed dishes, food not stored, counters not wiped, etc.)
Presence of expired or spoiled food in the home
Overflowing garbage and recycling bins that are not being disposed of
Dirty floors requiring vacuuming, sweeping, and mopping
Dirty bathrooms with dirty mirrors, sinks, toilets, and bathtubs
Piled up laundry that is not being attended to
Unpleasant smells in the home
Are Finances Being Taken Care Of?
Handling finances can be a burden for everyone, regardless of age. However, as a person reaches their golden years, even simple financial tasks like paying a utility bill can become difficult.
Assisted living communities provide relief from many of the monthly financial responsibilities that a senior faces while living alone. Keep an eye out for signs that financial duties are being neglected, which may indicate a need for assisted living:
Unopened mail accumulating
Interruptions in essential services like electricity, internet, heat, or hot water
Insufficient groceries and essential household items
An empty gas tank in the vehicle
Disconnected landline phone or lack of cell phone coverage
Does Health Appear Normal?
As a person's mental health declines, it is common for hygiene habits to suffer. Physical appearance is a very practical indicator to help determine when assisted living is necessary.
The ability to maintain personal hygiene and grooming habits is a key indicator of a senior's ability to live independently. This includes tasks such as bathing, dental hygiene, and keeping hair and nails clean.
Frequent falls, bruises, scrapes, or cuts can also be a sign that a senior requires assistance with daily activities. Assisted living communities like Parsons House Cypress offer 24/7 medical support to residents who experience accidents.
A change in physical or mental state, such as a lack of adherence to medication schedules, may also indicate that a senior needs support. Parsons House Cypress prioritizes the health of its residents and ensures that medications are taken accurately and consistently.
Is There Consistent Socialization?
Staying connected and engaged with others is essential for seniors living alone to maintain their physical and mental wellbeing. Daily social interactions can have positive effects and also reduce the risk of developing dementia.
Ensure your elderly family members continue to enjoy meaningful social connections. As they age, they may have lost touch with friends and it becomes crucial to establish new relationships. Assisted living communities provide opportunities for socialization and a variety of activities to support seniors in leading a fulfilling life.
Taking the First Step
As aging progresses, one's pace may naturally slow down. However, an incapacity to carry out daily tasks and activities of daily living (ADLs) can significantly impact a senior's quality of life. Changes in routine can make it easier to determine if assisted living is the best option.
Assisted living provides a safe and secure environment for seniors to continue their daily activities with ease. With the help of peers and trained professionals, seniors can regain their confidence and independence. Parsons House Cypress, a top assisted living community, offers an environment that is supportive, compassionate, and respectful, where seniors can thrive in their golden years.
Book a tour or contact us to speak to one of our friendly staff members.