Transitioning to senior living can be overwhelming, especially if you or a loved one is unfamiliar with what lifestyle options are available and what each one offers.
Older adults may have diverse needs and lifestyle preferences after retirement. To help them find the right fit, senior living communities offer different levels of care options to suit individual needs.
Different levels of senior living can include assisted living and respite care. Knowing the different levels of care helps you to choose one to best suit your needs now and in the future when your needs change.
Different Levels of Care in Senior Living
While the levels of care can vary between senior living communities, most offer short and long-term care options to older adults. Levels of care can also be personalized or customized after assessing a loved one's health, mobility, and medical conditions.
Here's a closer look at the different levels of care and what they can include:
Assisted Living
Assisted living offers housing in apartment-style rooms with different floorplans that are accessible and provide comfort and a home-like feel. Older adults also have access to shared spaces.
Residents benefit from the same type of care given in independent living and receive extra assistance with activities of daily living, such as:
Moving from one position to another or walking
Feeding
Dressing
Personal hygiene, including bathing and grooming
Toileting
Assisted living encourages as much independence as possible and doesn't require as much help as skilled nursing. Residents have more time to spend with friends, learn, and engage in their passions.
This level of care is ideal for older adults who need help with day-to-day tasks but prefer an active life with a sense of purpose within a community environment.
Added benefits of assisted living communities include prepared meals, engaging activities, an enriching social environment, medication management, medical supervision, and caring, compassionate staff available 24/7.
Care in assisted living is catered to residents to meet their specific needs. And when further challenges are identified, the care plan is adapted to provide better support to overcome these challenges.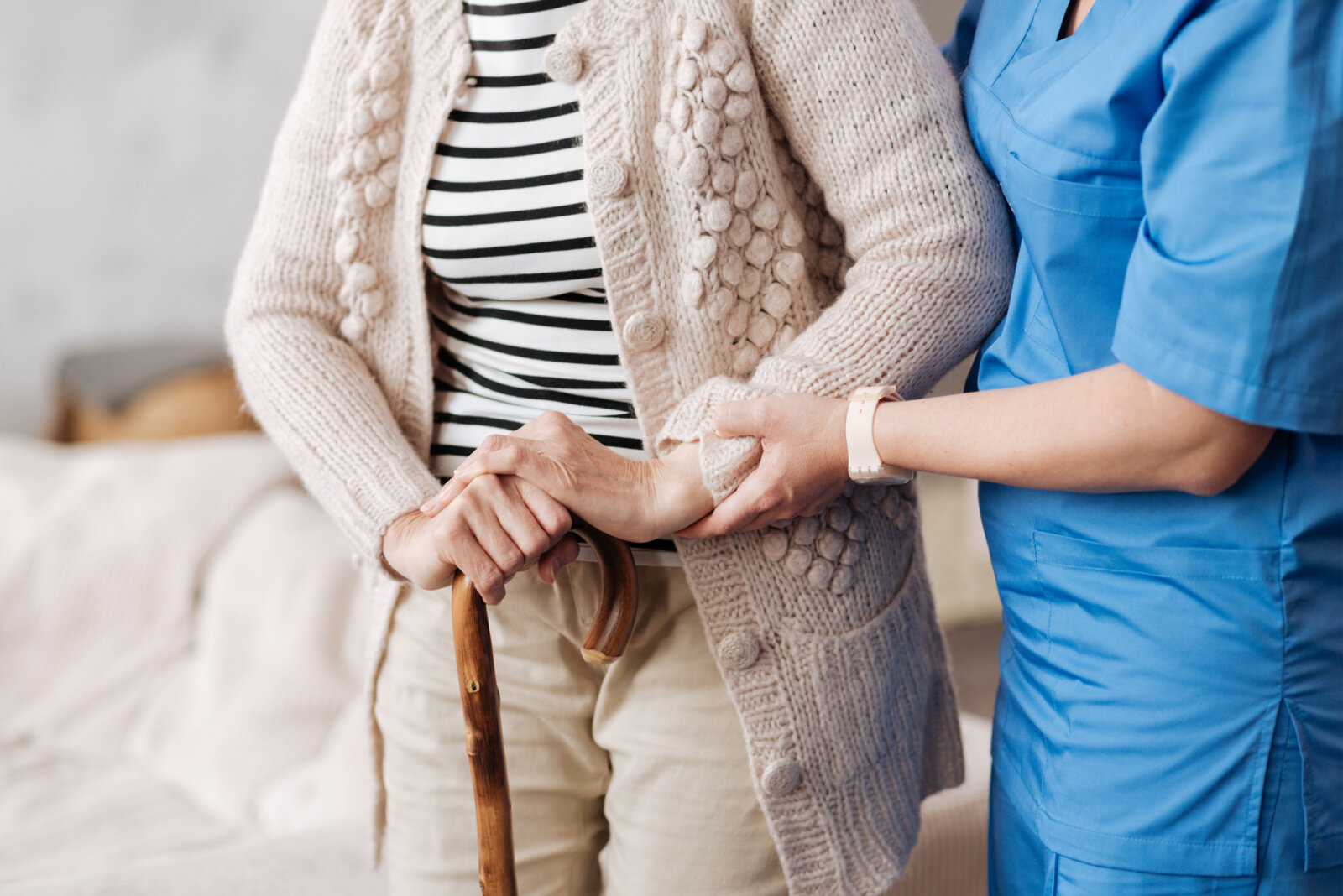 Respite Care
Respite care is short-term stays for older adults when their caregivers need a break from caregiving, are going on vacation, or recovering from surgery or an illness. These stays are typically only for a few days or weeks.
Being a caregiver for a loved one can be rewarding. But with no help, they tend to neglect themselves or their families, and it can lead to caregiver burnout. Signs of caregiver burnout may include exhaustion, irritability, depression, lack of energy or interest, or withdrawal.
Respite care allows caregivers the time to refresh so they can continue to provide care for their loved ones. Respite care residents receive the specialized attention they need, with other benefits long-term residents enjoy, such as:
Furnished suites
24-hour staffing
Assistance with activities of daily living
Medication management
Services and activities
Amenities, such as movie theater, walking trails, library, games room
Besides temporary care, respite care also offers older adults who are hesitant to move to senior living an opportunity to explore the community. Residents become full members of the community and experience the services and amenities senior living offers before transitioning or moving in.
Changing Levels of Care
It's normal for older adults needs to change as they age. Senior living communities allow you to age in place through continuous monitoring.
This ensures they receive the right level of care, regardless of the lifestyle program they choose. Care programs are tailored and adapted to new challenges or medical conditions that may arise.
Senior living at Parsons House Cypress
When choosing a senior living community, your first step should include exploring the different levels of care offered. Choosing the right level of care ensures your loved one's comfort, health, and security.
Parsons House Cypress offers a selection of lifestyle options designed to meet the exact needs of older adults. Our approach is dynamic as we work with residents, their families, and the caregiving team to change plans and programs to meet the changing needs of our residents.
Get in touch or book a tour to see how we can improve the lives of older adults, no matter what level of care they require.