Our needs change as we age. Sometimes, those changes require additional support, and friends or family members may take on the role of caregiver. In fact, more than 1 in 5 Americans are unpaid caregivers. While caregiving can be a rewarding experience, it can also be challenging, and caregivers may become overwhelmed and burnt out.
Caregiver burnout is a state of physical, emotional, and mental exhaustion resulting from the demands of providing care for a loved one. It can manifest mentally and emotionally, including feelings of irritability, frustration, and fatigue. But it can also affect you physically, with symptoms such as headaches and depression.
There are resources for caregivers, but the first step is recognizing burnout as it happens. In some cases, it's an indication it's the right time to begin considering assisted living.
Lack of Support
Caregiving can be a lonely and isolating experience, especially for those providing care around the clock. Caregivers need to have a support system in place that can provide emotional support and practical assistance when needed.
Many resources are available for caregivers, including respite care, support groups, and counseling services.
Respite care can provide you with a temporary break, allowing you to take some time for yourselves and recharge. Support groups can provide a sense of community and a safe space to discuss the challenges of caregiving. And counseling services can help you manage stress and develop healthy coping strategies.
High Levels of Stress
Caregiving can be a stressful experience, both physically and emotionally. Caregivers may find themselves managing medications, dealing with challenging behaviors, and navigating the healthcare system, all while balancing their own needs and daily responsibilities.
The chronic stress of caregiving can be more than mentally draining. It can have severe effects on your body, including:
Headaches
Digestive problems
Muscle tension and pain
High blood pressure, potentially leading to stroke or heart conditions
Sleep problems
Weight gain
In small doses, you may be able to manage stress by engaging in relaxation techniques like deep breathing and meditation, practicing self-care, and maintaining a healthy lifestyle. For chronic stress, however, you'll need to set limits and tap into your support system.
Lack of Control
Caregivers may feel like they have no control over the situation, especially if your loved one's condition is unpredictable or rapidly changing. This lack of control can lead to feelings of frustration, resentment, and helplessness.
Try to recognize what's within your control and what is not. Then, you should take steps to regain a sense of control, such as setting realistic expectations, creating a routine, and delegating tasks to others.
Personal Sacrifices
Caregiving often requires personal sacrifices, such as giving up hobbies and social activities, putting their own needs aside, and sacrificing career opportunities. Unfortunately, finances are one of the hardest hit areas when caring for a loved one.
4 in 10 caretakers have to reduce hours to offer care, while 2 in 10 have had to stop working entirely. Not to mention out-of-pocket expenses, with almost 80% of caretakers reporting having to pay for routine care of some sort. These sacrifices add up and can lead to burnout if caregivers don't take time for themselves.
Finances can be hard to address on your own, but you can make time for self-care. It can be difficult to prioritize your own needs when caring for someone else, but taking moments for yourself does not mean you're being selfish.
Self-care can include activities that bring joy and fulfillment, spending time with friends and family, or simply taking a short break to restore your energy.
Unrealistic Expectations
Caregivers may have unrealistic expectations of themselves, their loved ones, or even the support system they've come to rely on. These expectations may lead to disappointment and frustration, which could ultimately contribute to burnout.
You need to be honest with what you can do, as overburdening yourself could affect how well you can care for your loved one. You should feel free to seek out resources and support, delegate tasks to others, and communicate openly with your loved one and other family members.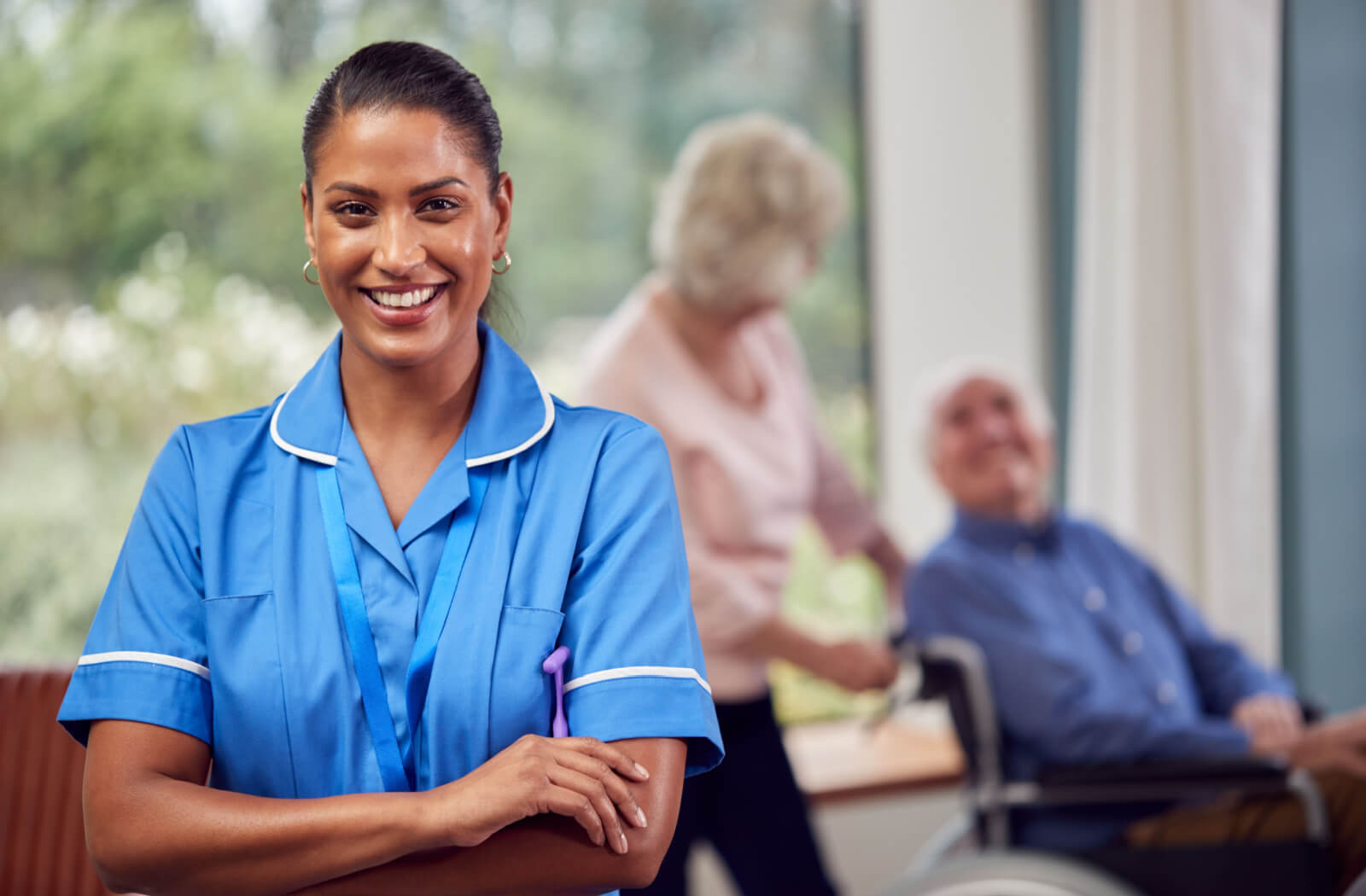 Recognizing Caregiver Burnout
Signs of caregiver burnout include:
Feeling overwhelmed or exhausted
Feeling irritable or easily frustrated
Depression
Neglecting your own needs, such as eating or sleeping
Losing interest in activities you used to enjoy
Withdrawing from social activities
Feeling resentful toward the person you're caring for
Physical symptoms, such as headaches
Difficulty concentrating or making decisions
If you are experiencing any of these symptoms, take steps to address them and prevent the stress from worsening for both you and the one you're caring for.
Knowing When It's Time for Assisted Living
Caregiving can be a fulfilling experience! Caregivers have said it has:
Increased their self-confidence
Helped them feel fulfilled, needed, and useful
Taught new skills
Given an opportunity to meet new friends associated with caregiving
But there may come a time when the demands of caregiving become too great. And it can be challenging to know when it's time to seek out additional support, such as assisted living.
Assisted living can provide a safe and supportive environment for seniors who need assistance with activities of daily living (ADLs), such as bathing, dressing, and medication management. Assisted living communities also provide social activities, meals, and transportation, helping your loved one maintain a high quality of life.
If you're a caregiver experiencing burnout, know you're not alone. Parsons House Cypress has resources for families of seniors that can help with planning for the future. If you're ready to explore assisted living options in Cypress, contact our friendly team for a tour today!