As our parents age, they may require additional care and assistance with daily living. This can be a difficult topic to broach with your loved one, but it's important to have an honest conversation where you listen to your parents' concerns about senior living options. Your conversation can also include researching various senior living options, such as assisted living and independent living communities, and involving your parents in that process.
There isn't a one-size-fits-all approach to having a potentially difficult conversation or conversations with your senior parents about moving into a senior living community. Some may be more open to the idea than others. Try to keep the conversation loving and respectful and include your loved ones in the process as much as possible.
Types of Senior Living Communities
These are not the only types of senior living communities, but they are some of the more common varieties you may find. And some communities could be a combination. For example, one might offer assisted living and independent living services in one community.
Independent Living Communities
Independent living communities cater to seniors who are still able to live on their own but seek a low-maintenance lifestyle. These communities typically offer social and recreational activities, transportation services, and amenities like fitness centers, dining centers, and swimming pools.
Residents typically live in private apartments or condo-style homes and may also have access to healthcare and home care services for added convenience.
Assisted Living Communities
Assisted living communities provide daily assistance with tasks like bathing, dressing, and medication management for seniors who may need a bit more support than independent living provides.
Residents live in private apartments or rooms and typically enjoy dining support as well as housekeeping and laundry services. Assisted living communities may also offer social and recreational activities and transportation services.
Tips for Talking to Parents About Senior Living
The following tips for talking to your parents about senior living are general tips that can apply to many people's situations. But you know your loved ones best and can use your best judgment on how to approach the conversation.
Listen to Your Parents' Concerns
Before jumping into a conversation about senior living, make sure you understand your parents' concerns. Ask them what their fears may be about aging and discuss their thoughts on senior living options. Try to understand where they're coming from and work together to find a solution that works for everyone.
Research Different Senior Living Options
Do some research on the different senior living options available in your area before having a conversation with your parents.
There are many options, including assisted living communities, independent living communities, and communities for older adults with more specific needs. Understanding the available options can help you make an informed decision and give your parents peace of mind.
Be Honest About Your Concerns
If you're concerned about your parents' ability to care for themselves, it's important to voice those concerns. Be honest about your worries and explain the benefits of senior living options. Having an honest conversation can help your parents see your point of view and help make the transition to senior living easier.
Emphasize the Positives of Senior Living
Senior living communities often offer a variety of services and amenities that can make life easier and more enjoyable for older adults. From exercise classes to social events to access to medical or paramedical care, these communities can provide opportunities for seniors to stay active and engaged.
When talking to your parents, try to emphasize the positives of senior living options and how they can support your parents' quality of life.
Involve Your Parents in the Decision-Making Process
Ultimately, the decision to move to a senior living community should be your parents' decision. Involve them in the decision-making process and encourage them to voice their concerns and opinions. Working together on this transition can help your parents feel more in control of their needs and help make the transition to senior living smoother and less stressful.
Having your parents make the final decision isn't always possible, such as in situations where there are underlying problems like dementia or Alzheimer's. Your loved ones may not be mentally capable of deciding where they live. And while this may complicate matters a little bit, it's still important to help provide them with as much participation in the process as possible.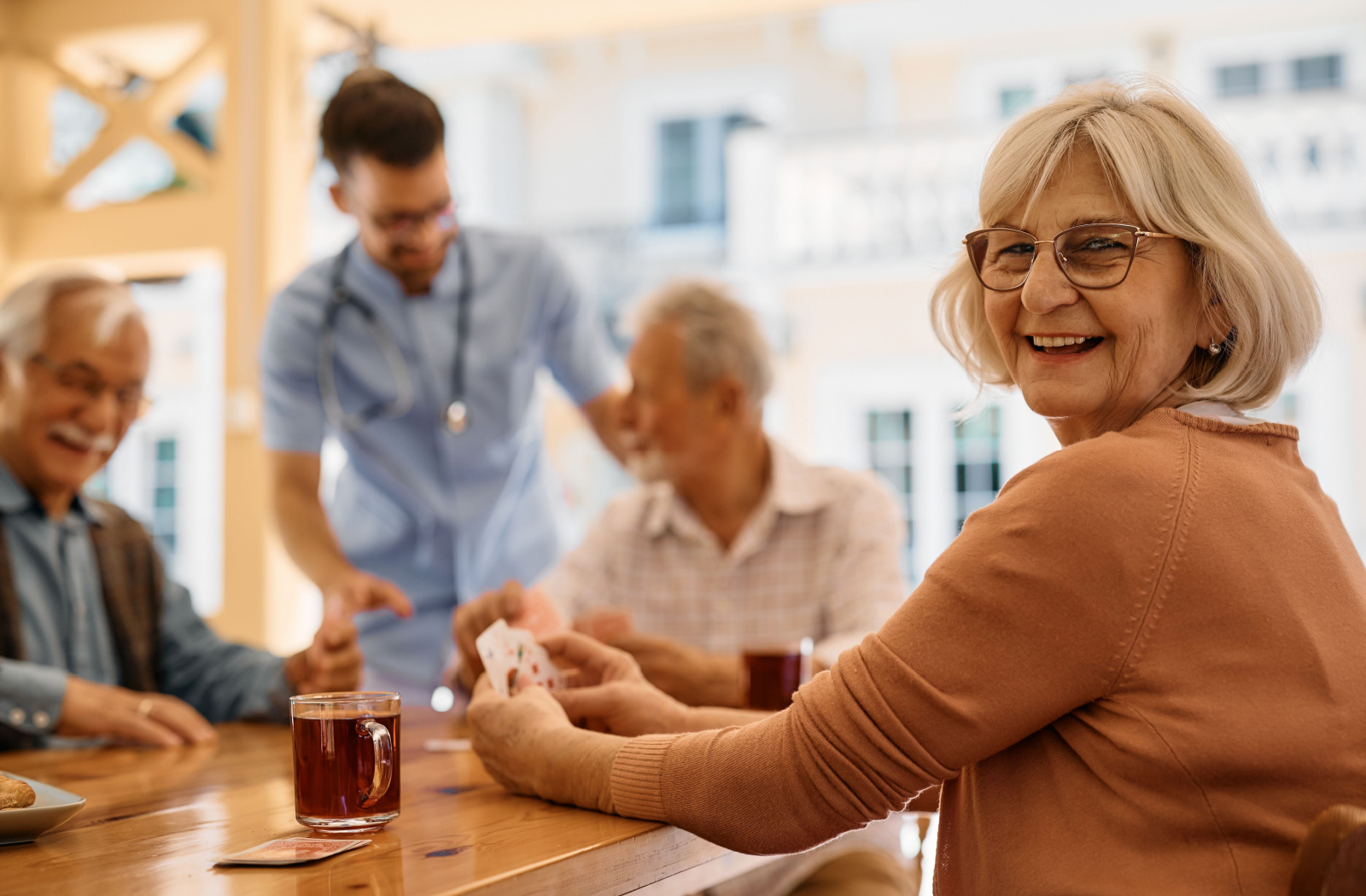 Planning for the Future with Your Parents
Talking to your parents about senior living options can be a difficult conversation to have, but it's an important one. By listening to your parents' concerns, being honest about your worries, and emphasizing the positive aspects of senior living communities, you can help make the transition to senior living easier.Give us a call at Parsons House Cypress if you're considering senior living for your loved ones. Our compassionate team can answer your questions and help you fully understand all the ways we try to help seniors celebrate life while making a difference in the lives of our residents.